Our year in review - Gordon Holdcroft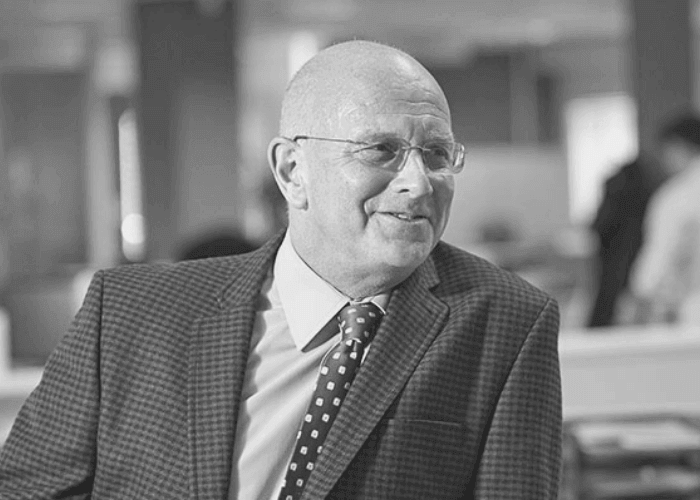 At times of extraordinary upheaval such as those we are now living through, we all look for points of stability and certainty. In a crisis, that is difficult. Along with the rest of the sector, the country and the whole world, Sovereign has been forced to create a new set of rules to change the way we go about our daily tasks and meet our core objectives.
For us there is one point of focus that has not changed, that has indeed been reinforced by the challenging and unsettling period we are in. And that's that we continue to put our customers at the heart of everything that we do. This has been the lens through which we have responded to the pandemic.
The response from our people in March, which continued after the year-end, enabled us to keep all essential services going. By getting 2,000 people working from home within a week, including our 100-strong contact centre, we made decisions aimed at protecting the most vulnerable. Calling 10,000 residents in the first two weeks – and remaining in contact throughout the lockdown – gave many people a friendly voice to rely on in a turbulent time. By redirecting Communities funding, we provided cash for those front-line charities and local groups working with individuals most in need of support.
This perspective served us well in ongoing performance delivery too. Throughout the year our operational performance was sector leading, turning around empty homes in just 19 days, maintaining occupancy levels above 99.3%. We replaced 1,219 kitchens and 958 bathrooms. And we ramped up our response to homelessness through Housing First, providing a permanent home for those who have experienced years of homelessness. We also made building safety an absolute priority, investing in delivering gas, electrical and fire safety programmes.
A strong financial surplus is the fundamental building block on which we build our ambitious plans for the future, generating a surplus of £79m in 2019-20. That robust position was dwarfed by our investment in new and existing homes which approached £0.5bn: we invested £368m in building nearly 1,800 new homes, 96% for affordable tenures, and £109m was spent on maintaining and improving our existing properties, an increase on the previous year of £16m, as we start to roll out elements of the new Sovereign Home and Place Standard in our existing homes.
Our financial strength continued to be recognised externally too, with both Moody's and Standard & Poor's retaining our ratings at some of the highest in the sector at A2 and A+ respectively.
Very sadly, a number of our residents lost their lives to coronavirus, and on behalf of Sovereign I'd like to offer my sympathy to their families and friends. Covid-19 is a horrible disease, and it reminds us what is important. That must include a good, affordable, secure home in a safe environment. Sovereign will continue to work with customers to focus on place-making, improving the homes that we already have, and adding to the supply of new homes in the years to come.
After nearly a decade with Sovereign, as I hand over to incoming Chair, Paul Massara, I am confident that Sovereign's robust position, its leadership and its whole workforce create the foundations that are essential at this time. Sovereign's bold ambitions and strong balance sheet are needed now more than ever if it is to continue to play its role in helping to solve the ongoing housing crisis, building new truly affordable homes where they are most needed, as well as upgrading existing homes. I wish Paul, and the whole Sovereign family, every success in the years ahead.
Gordon Holdcroft
Chair