Equipment and sensors
This is an example of the kind of equipment routinely supplied by the care centre.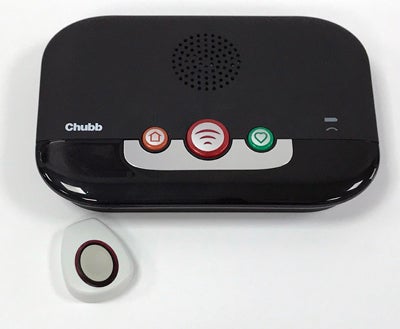 Base unit
The base unit is the heart of the system. Each unit contains a microphone and loudspeaker to enable communication with the care centre operator without the need to use a phone.
Trigger unit
Trigger units can be worn as a pendant, wristband or clipped to the customers clothing. Pushing the button will sound an alarm in the care centre and help will be summoned by an operator. Range will depend on the trigger make and house design, but, typically will cover most normal houses and gardens.